Erica and I decided to chomp on some pizza tonight. We were on the internet looking for some local pizza places and stumbled across Domino Pizza's online ordering center. Now...we would usually go with the local pizza slinger but the glow of screen, the novelty of ordering a pie in cyberspace and having that pie miraculously showing up at our door was too tempting for us. The whole process was unbelievable! I think I remember Bret telling me about doing this a while ago, but I guess I needed to see it to believe it! They had real-time updates about when our pie went into oven and when it hit the road. And they were FAST. They were so fast that Erica and I were still at Walgreens when they showed up. My roommate James was kind enough to pay for our 'za with his credit card since we were slow to the draw. He was able to use this card because THE DELIVERY DRIVER LET HIM PUNCH IT IN ON HIS IPHONE! Talk about Domino's keeping up with the times.
Anyway, pizza is pretty synonymous with parties and we're planning a party. As some of you may know the Anathallo crew is headed to Japan this winter to play some shows set up by our new, good friends Yuya and Yuki at the wonderful label
Moor Works
. Yuya and Yuki have tacked on another show to the end of our tour and it's going to be a show/party. The one thing we need to do is come up with decorations for this little end-of-tour. I was thinking the boar pictured above would be a good touch. But I'm going to keep up the google-image-searching. I welcome anything that can top the swine on the table. Maybe a Bar Mitzvah theme.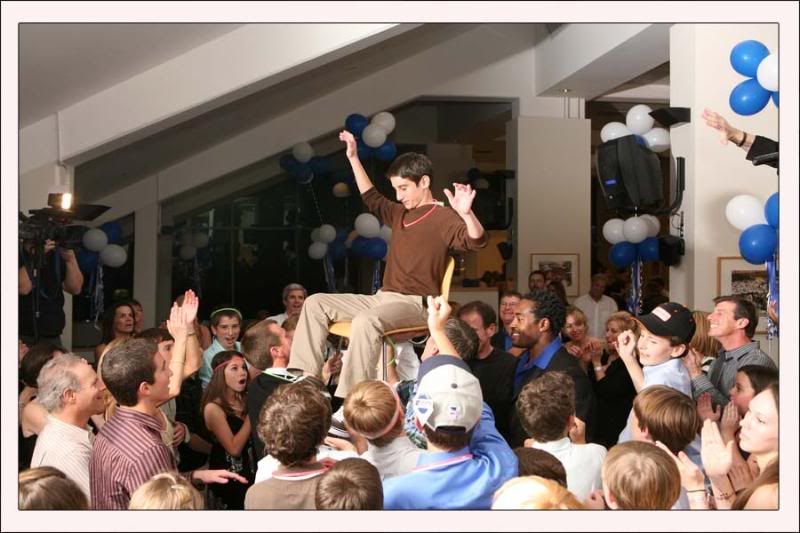 One last thing...after we stuffed our faces with pizza, Erica and I watched a little of that Heroes show. The highlight of the whole show is below!